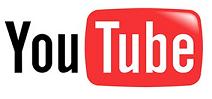 A Googler has started a new project in his 20% time at Google to integrate 3D videos in YouTube. SERTable has spotted this thread in one of the YouTube help page.
Developer Pate is saying that he is the "developer working on the stereoscopic player as a 20% project." He added that "it's currently very early, hence the silly bugs like swapping the eyes for the anaglyph modes." Peter also shared the various ways to view such videos:
yt3d:enable=true Enables the view mode. (obviously you've already discovered this)
yt3d:aspect=3:4 Sets the aspect of the encoded video.
yt3d:swap=true Swaps the left and right sources. You may need to add this to videos when the player with fixed anaglyph modes ships. Apologies for the inconvineince.
yt3d:left=0_0.1_0.5_0.9 and yt3d:right=0.5_0.1_1_0.9 These tags are very provisional and most useful for fixing up old videos. They set the source area for each eye as pairs of coordinates x1_y1_x2_y2. The scale of these coordinates is 0,0 for the the top left down to 1,1 for the bottom right.

You can find sample video here.
Read more about this store on Techcrunch.
Image courtesy SE Roundtable.