Ok, so you working on Computer where you dont have Admin access. Also you want to set some Environment Variables (PATH, CLASSPATH etc). In Windows XP, you can set environment variables for your user although you dont have admin access. But in Windows 7 if you try to do so, it asks for administrator password. Damn.. So how to set Environment Variables in a Windows 7 machine for non-administrative users?
Well, follow below simple steps and you can easily do this.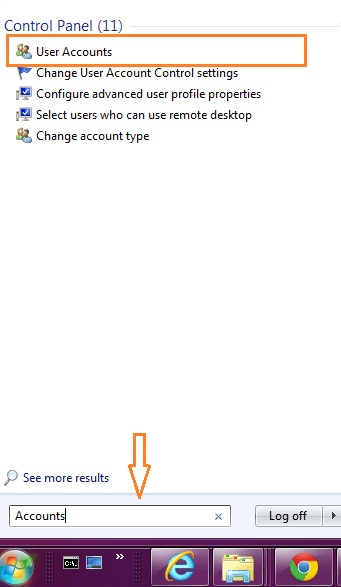 Step 1. Open Start Menu, type string Accounts in Search programs and files textbox.
You should see User Accounts in Start Menu as seen in above screenshot. Select User Accounts.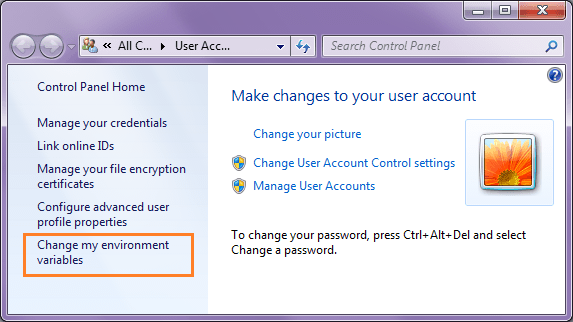 Step 2. This should open User Account panel where you can tweak user level settings. See below screenshot.
Notice a link on left sidebar: Change my environment variables. Voila!! You got it.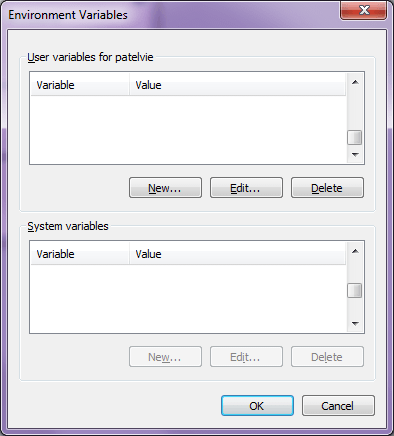 Click this link "Change my environment variables". It should open standard Environment Variable dialog box where you can set user level Env variables although you don't have administrator access on Windows 7.
Hope this is useful.