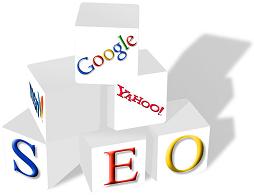 Matt Cutts is the head of the webspam team at Google where he specializes in search engine optimization (SEO) issues. He is known in the webmaster and SEO community for applying Google's Quality Guidelines.
Matt was at WordCamp San Francisco 2009 talking about search engine optimization forum "Straight from Google: What You Need to Know".
Matt's presentation on SEO
If you do not want to go through full video, here are some key notes about what Matt talked related to optimizing your blog/website and increase your Google pagerank effectively.
About 90% of WordPress blogs are spams or related websites. These websites have not even a different themes and run the default wordpress theme
What are the reasons for a person to blog? Getting Fame, Money, Fun, Access…
WordPress takes care of 80-90% of (the mechanics of) Search Engine Optimization (SEO)
Akismet, Cookies for Comments, Enforce www. preference, Feedburner-feedsmith, Wp-Super cache etc are the popular plugins used by WordPress bloggers
Google crawled roughly in decreasing order of pagerank. More is the page rank, more often the website is crawled, more deeper the website is crawled
Pagerank is the number of people link to you and how important those links are.
Pagerank is calculated on basis of Reputation as well as Relevance. Though a website has high reputation, the content should be relevant enough to be high page ranked.
Write often… write daily.. write what you love…
Try to use all possible keywords while writing a post. for example, A Flash drive related article should have these key words: thumb drive, flash drive, usb drive etc
Use Google keyword tool to search for some keywords and analyze the keywords that can be used in the article
Google looks at about 200 different things to rank a page. PageRank, Title tag, URL of post, H1 tags etc
Try to put different (relevant) keywords in Title and URL. e.g. If your post title is "Changing Default Printer settings in Linux", try the URL "change-default-printer-setting-linux" where you used both Changing and change keyword!!
Use separators in URL. Search engine looks for dashes/separator in URLs.
Do not over do the keywords in your article. Do not try to mention a word more number of times. It will not help in ranking. Words mention only fewer time are enough to mark the ranking with Search engines
Gain a reputation.. Be interesting.. Update often..
Adapt Katamari philosophy.. Starts small.. Build up.. Build up… Don't over reach.. starts with smaller niche and slowly build up your user base
– provide a useful service
– do original research or reporting
– give great information
– find a creative niche
– write some code
– live blogging!!
– make list
– create controversy
– meet folks on twitter, facebook, friendfeed
Should you do a pod cast or should you do a video? Make a video then making a podcast.. Videos are more interesting.. and it binds the audience…
Google tools can help
– Webmaster google google.com/webmasters/
– Google analytics
– Feedburner: feeds.mattcutts.com instead of feeds.feedburner.com
– Google Website Optimizer
– Custom Search Engine
– Adsense
<!– google_ad_section_start –>
<!– google_ad_section_end –>
Avoid paid post.. do not spam.. link exchange…
Security: Keep wordpress updated..