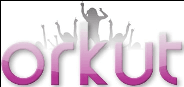 It seems that there is a social network war going on in India between Google's Orkut and Facebook. Orkut being most famous social networking website in India and most of the Indian community is socially active in Orkut. India forms the second largest community of Orkut users after Brazil.
But since past few years Facebook is gaining popularity in India. The more and more users are now using Facebook. Although most of Facebook users in India have also Orkut accounts. But the graph of Facebook users is going up and up day by day. Now this is bothering Google.

Facebook has provide an easy way to users to migrate/add their Orkut friends directly in Facebook. And due to this feature only lot of users have migrated to Facebook. Orkut also provided a feature to export the friend list in a CSV (comma separated value) format.

But since today it seems Google has made it hard for users to switch to Facebook. The friendlist exporting functionality is seems to be not working anymore as reported by Techcrunch.
Also, Facebook had recently launched a light version of Facebook callled Facebook Lite. This version is created to target special audience who do not have high bandwidth broadband connections.
Whatever may be the reason, but it really seems that Orkut is loosing users day by day and sooner or later most of the users will start using Facebook.