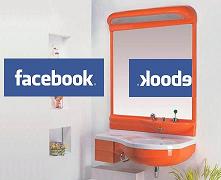 This weekend I hope you are not planning to do late night party!! Because you may miss your chance to get your much awaited facebook vanity url. Yes, now you can get yourself a url http://facebook.com/yourusername. Facebook has just announced on its blog that it users can starts registering for their facebook url from June 13 midnight 12:01 am Eastern Time.
You may want to hurry up for this as it will be on first come first serve basis.
Following are some of the Rules and Regulations.
Facebook username must be at least 5 characters long
Alphabets (Aa-Zz), numbers (0-9) and period (.) are allowed in the username
Only one vanity url will be allowed per account. So think twice before your register a username
Facebook reserves the rights to "remove and/or reclaim any username at any time for any reason," and will work with intellectual property rights holders to prevent users from claiming trademarked terms as their usernames.
So if you are planning to get yourself a name which is quite common, then you may want to set yourself a reminder. :-)