Microsoft quietly launched its search engine Bing this sunday after presenting it in public last week. Following are few notable features.
The Beta tag — Bing has been launched earlier than expected dates
Beautiful nature pics at the back ground load after a slight delay.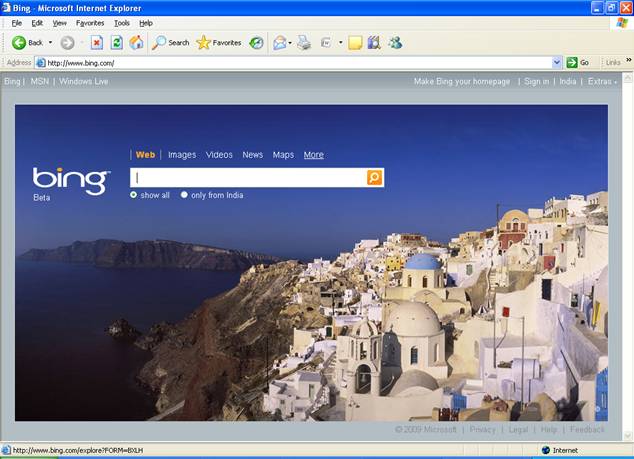 Suppose you type Java on the search engine. On the left nav you get related searches: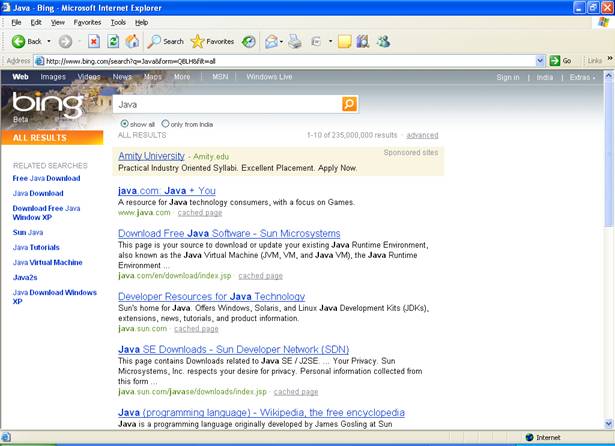 There is an Extra tab on the right top navigation.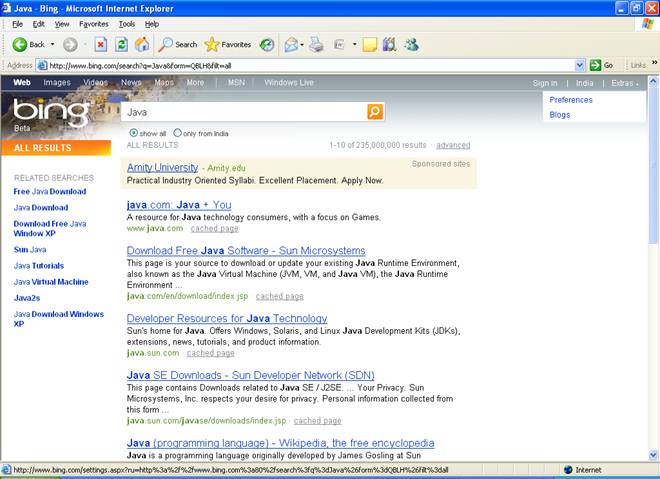 Image Searches give lot of accurate search options as in the left nav.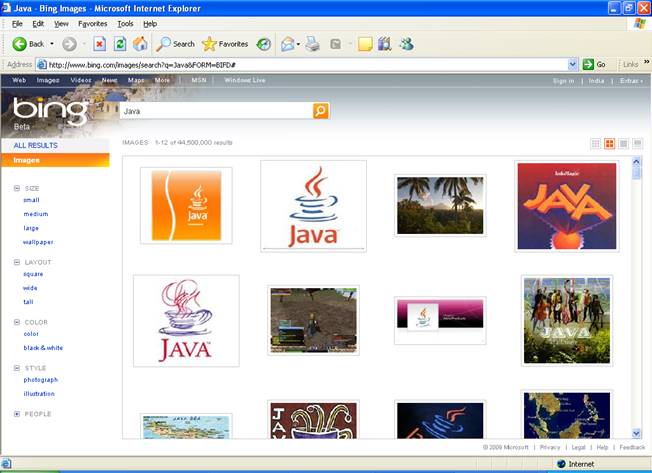 Surpisingly Videos searches don't seem to be from youtube :) but you get to narrow down your search based source on left nav.

Maps — Microsoft Virtual Maps analogues to Google Maps. Not sure of its satellites :)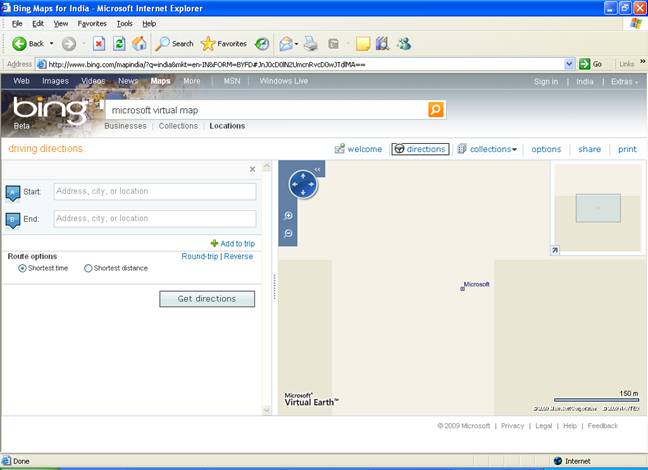 More abt Bing read here http://www.itbusiness.ca/it/client/en/home/News.asp?id=53373