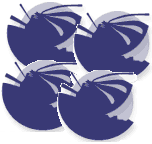 I was trying to start WAMP server on my local machine and strangely it was not getting started! Everytime I tried to click "Start All Services" it just ignored it.
I checked Windows Logs under Event Viewer:
Control Panel > Administrative Tools > Event Viewer > Windows Logs > Application
It seems the Apache service was not getting started and following log was getting printed.
The Apache service named  reported the following error:
>>> Unable to open logs     


Code language:

 

HTML, XML

 

(

xml

)
Whenever the webserver is not getting started the first culprit is to see if the default http port (80) is already in use by some other service.
Well the guess is correct in this case. Skype was the culprit! By default, Skype tries to use port 80 (http) and 443 (https) for incoming connections. Disable this option in skype and your WAMP server is all set to go.
In Skype, goto Tools > Options… > Advanced > Connection and uncheck the checkbox which says "Use Port 80 and 443 as alternatives for incoming connections"
Restart Skype after doing above changes and restart WAMPserver. Your WAMP is up again!! :)